"QUALITY FOODS WITH A FRIENDLY SMILE!"
History
  Mel and Lynn Tanioka embarked on their business journey in 1978 in hopes to service the Leeward side of the island with fresh seafood. With help from family and friends, Tanioka's has grown from a small 1,000 square foot space with a few volunteers to owning two side by side commercial buildings totaling over 16,000 square feet and employing over a hundred hard working and dedicated employees.
  Long hours and blessings from above, along with their unwavering commitment to their motto "Quality Foods with a Friendly Smile" has made Tanioka's a legend in Waipahu.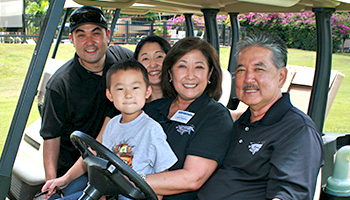 Menu
 Specializing in fresh, locally sourced ahi and aku, they are also known for their extensive pupus and catering menu. Through the fusion of contemporary local flavors with the nostalgic dishes of Hawaii's plantation era, Tanioka's creates a unique and irresistible dining experience. Signature items include their famous limu poke, crisp and juicy fried chicken, Grandma Tanioka's ahi patties, Grandma Sakuma's maki sushi, Aunty Betty's inari sushi, fresh sashimi, traditional Hawaiian dishes, and the best tasting spicy ahi and spam musubi in Hawaii!
  Tanioka's caters for all types of events such as luaus, birthday parties, graduation celebrations, corporate functions, funeral services, and now specializes in elegant wedding receptions. Brides and grooms from all over the world have shared the true local flavors of Hawaii with their guests through Tanioka's.
  Prominent companies including Tihati Productions, Disney's Aulani Resort, Hawaiian Air, Hawaiian Electric, Sam Choy's, PM Realty, McDonald's, Honolulu Country Club, Pearl Country Club, Waikele Golf Course, and many others have enjoyed their wide selection of catering dishes. Tanioka's also provides gift bags, baskets and snacks for all occasions and are now provided by Sheraton Hotels, Tachibana's, and served in flight to Hawaiian Air patrons.

Next Generation
  Daughter Jasmine who hails from Punahou and the University of Hawaii has taken on the responsibilities of the administrative division. Her vision, humbleness, compassion and Christian values assure a great future for Tanioka's.
  Son Justin was born a month prior to opening and has been committed in taking over the entity since his first steps. Overseeing more than 120 employees with a goal of providing the best working environment makes him a great leader with a genuine heart.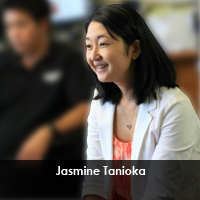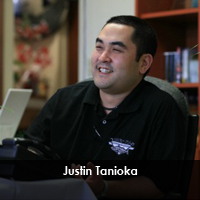 Management Team
  Assistant General Manager Donnovan Suemoto leads the management team with Retail Manager Tad Yamakawa, Seafood Manager Glenn Balais, Catering Manager Jensen Endo, Catering Coordinator Manager Lauren Miyashiro, and Marketing Director Casey Fujimoto. Sister Esther Ringor and mother Thelma Furukawa serve as Special Consultant Managers.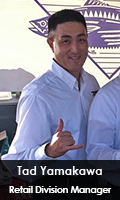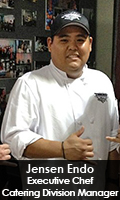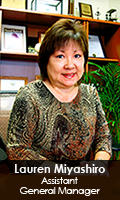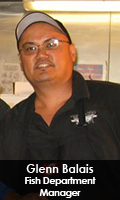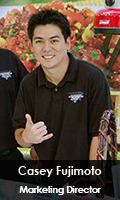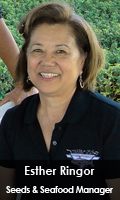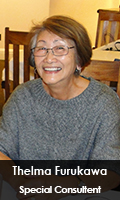 Awards
  Tanioka's has been honored with many awards throughout their 38 year history including the prestigious US Small Business Award, the University of Hawaii Business Center's "Family Business of the Year", Pride in Waipahu, Star Advertiser's Ilima Award and numerous Best of the Best awards by the Honolulu Advertiser, and Hawaii's Best awarded by the Star Advertiser. In 2016, Tanioka's was voted 1st place for Hawaii's Best Caterer and People's Choice for Hawaii's Best Poke.
  Mel Tanioka was named the "Legend of Waipahu" in 2013 by Communities in Schools and was the recipient of the 2013 Pacific Edge Magazine Lifetime Achievement Award. He was recently inducted into the Leilehua High School Alumni Hall of Fame in 2016.

Charity Foundation
  With many requests for donations from the community, Mel and Lynn's Christian values inspired them to create an organization to help those in need. The Tanioka's Charity Foundation, a 501c3 division of Tanioka's, was brought forth to support charities such as the Kapi'olani Children's Hospital, American Cancer Society, Mililani Missionary Church, New Hope Church, Hawaii Law Enforcement Agency, March of Dimes, Boy Scouts of Hawaii, Junior Golf, Junior Boxing, River of Life, and many other schools and organizations. Future plans include scholarships for Hawaii's students.
  Their annual "sold out" golf tournament is their flagship event, hosting 300 golfers over a two day event that raises thousands of dollars for local charities.